References
Kasia & Marcin (Lodz)
We have received the photos and we are very pleased with them:-) Now we have a dilemma, because we would like to choose one image and to do a foto picture out of it.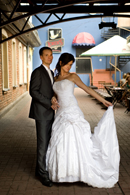 It's difficult to choose because all of them are quite unique. We are really like the pictures out of the church. They are very stirring.
We watched wedding photos of some of our friends and we must admit that you have a real talent.
We hope you will be successful in your work, and we hope that you as well consider our cooperation to be quite fruitful.
Thank you for a wonderful souvenir! Greetings!

Basia & Rafal (Bialystok)

We appreciated the cooperation with Ania and Wojtek a lot.
We really liked their punctuality, kindness and good manners.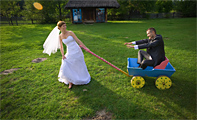 When taking pictures, they showed professionalism, did not impose their own ideas but cared about our personal comfort. We considered the presence oftwophotographers as an extra advantage.
It allowed more variety and different perspectives of the event: through the women's and the men's eyes. The photos were delivered on time. Our wedding quests and family loved them as well.

We're recommending you to all young couples!

Magda & Lukasz (Otwock)
We are enchanted by yor and our pictures. They are very natural, dynamic and very strring.

It was a great pleasure to meet people who love what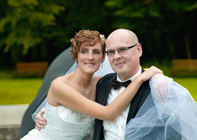 they
do and do it with a whole heart and with passion.
Therefore we recommend Ania i Wojtek to all those who are still awaiting this

special day!

Magda & Lukasz (Norway)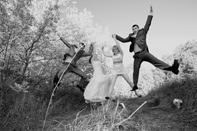 The pictures are amazing!!

We are definetely not disappointed.
Being completely sincere,we must say that the choice of you as a photogtapher was
a hit!
Many of the wedding guests were amazed by your commitment and professionalism.

We must admit that at some point we couldn't wait for the final pictures and got impatient but now we know that it paid off!!
We hope that we will be able to meet again sometime:-)
Thank you again. We are really glad we could get to know you!

Kasia & Jarek (Otwock)

Professional equipment ensured excellent image quality, both
at the wedding ceremony and at the wedding reception,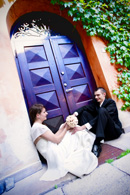 as well as at the open air session. Two well- cooperating photographers captured every moment of our important day.
Young, ambitious and full of passion. We're recommending!

Gosia & Karol (Warsaw)

While looking for a photographer for this special day and celebration we had quite high expectations.

We met all sorts of people unfortunately, no one caught our attention for longer.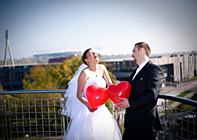 It wasn't until meeting Ania when we decided that was what we were looking for.

And we were right!

The pictures are very charmingand certainly and certainly it will be a great souvenirin years to come. The best partis that every time when we look at them, a different one becames our favorite:-)

Thank you again for your work and Happy New Year 2013!